10 Best Google Adwords Courses & Certifications online
Highly curated the best Google Adwords certification for beginners. Start with the top Google Adwords courses and learn about Google Adwords as beginners.
The best online courses &  Tutorials to Learn Google Adwords for beginners to advanced level.
Google Ads is an online advertising service developed by Google, where advertisers pay to display brief advertising copy, product listings, and video content within the Google ad network to web users. Google Ads system is based partly on cookies and partly on keywords determined by advertisers.
Learn more about Google Adwords through these top tutorials available online and score up your game in the uprising competition in the market.
Disclosure: Coursesity is supported by the learners community. We may earn an affiliate commission when you make a purchase via links on Coursesity.
Top Google Adwords Courses, Tutorials List
Google Ads: Learn how our clients have transformed their sales using google AdWords & get your AdWords certification!
Course rating: 4.6 out of 5.0 (49,442 Ratings total)
Duration: 25.5 Hours
Certificate: Certificate of completion
With this course, you will learn about:
Driving consistent, round-the-clock traffic to your website or landing page
Using conversion tracking to determine the value of your ad campaigns
Creating, developing, and optimizing your own profitable Google AdWords campaigns
Re-marketing to your previous website visitors to get them coming back to your site
Advertising your products and services online effectively
Boosting traffic and increasing sales to your website
In this course you will learn how to set up your AdWords account from scratch, the theory behind successful online advertising, what keywords are and how to use them to your advantage, how to set up conversion tracking, and how to track phone calls from your website, how to track sales, revenue and form submissions using Google AdWords. You will also learn how to take advantage of competitor reports and customer data in your campaigns, how to write and A/B test your ads, how to increase your quality score and decrease your cost per click, how to structure your account, campaigns, ad groups and keyword lists for optimal results, how to analyze keyword data in Excel to gain deeper insight into your data, how to use tools like SEMrush and Optmyzr to automate your optimization tasks and run better analyses.
This course will teach you how to monitor your campaign performance on a regular basis, how to spot trouble in your account and what you need to do to fix it, and how to understand your customers from a psychological level.
You can take Your Total Guide To Google AdWords: Turn Profit With PPC on Udemy.
Learn how to effectively use AdWords to reach more customers online and grow your business.
Course rating: 4.5 out of 5.0 (3,965 Ratings total)
Duration: 3.5 Hours
Certificate: Certificate of completion
In this course, you will learn about:
Fundamentals of AdWords
Campaign targeting
Managing budgets and bids
Creating successful ads
Keyword research
Competitive research
Research tools
Optimization strategies
Intro to advanced AdWords
Each lesson of this course includes an in-depth video lesson, a screencast walk-through using a live AdWords account, and links to tools and relevant articles for further reading. The walk-through is to give you a first-person perspective on each aspect of setting up and running your campaigns so that you can follow along in your AdWords Account or know exactly what's needed when launching your first campaign. You will learn faster by doing, rather than just listening. This course is regularly updated to include new features and changes from Google so that you can stay up-to-date with all of the tools available in your AdWords tool belt.
You can take Google AdWords for Beginners: The 2018 Guide on Udemy.
6-hour Beginner to Advanced Guide to Google Adwords. Learn effective Online Advertising using Search Networks & YouTube!
Course rating: 4.4 out of 5.0 (1,022Ratings total)
Duration: 5 Hours
Certificate: Certificate of completion
In this course, you will learn how to:
Write a super-effective ad using the new expanded text ads
Choose keywords that trigger your ad to be shown to 'buying' browsers
Enable more conversions by attaching other product links to your ad
Maximize clicks and traffic to your web pages with ease
Select a bid strategy that gets you profit on your ad spend
Do Power Product Marketing on YouTube via Google Adwords for video
In this 5 hour Complete Google Adwords Course, you will learn to go from beginner to advanced in online advertising on the world's biggest search engine. You will be able to run a Google Adwords Campaign that captures high-quality leads for your business or website.
You can take The Complete Google AdWords Course: Beginner to Expert on Udemy.
The power of Google Ads (AdWords)
Course ratings: 52,414 total enrollments
Duration: 3.1 Hours
Certificate: Certificate of completion
The course includes:
1. Pay-Per-Click Advertising
Before Getting Started
Getting Started with AdWords
Researching Your Keywords
Creating Your First Campaign
Creating Your First Advertisement
Monitoring Your Advertisements
Advanced Advertising Tracking
Key Optimization Strategies
Going Beyond the Basics
Learning objectives in this course:
Defining your customers and your marketing goals
Setting up a Google Ads account
Researching keywords
Targeting with keywords
Creating a campaign
Adjusting your bid
Creating an advertisement
Writing a text ad
Running reports
Connecting Google Analytics
Optimizing a campaign
Using ad extensions
Learn the foundations of pay-per-click (PPC) advertising with Google Ads (formerly known as AdWords) the industry-leading PPC platform. First, explore how Google Ads works and how it fits with what your business—and your customers—need.
Then, learn how to set up a new Google Ads account and start researching your keywords: the foundation of all great advertisements. After, it demonstrates how to set up a new campaign and write your first ad.
The course shows how to use Google Ads reporting and Google Analytics to monitor your campaign's performance. It also shows how to optimize ads to get more clicks, conversions, and ultimately more return on your investment (ROI).
Finally, go beyond the basics with ad extensions—a feature that can increase your click-through rate by several percentage points.
You can take Google Ads (AdWords) Essential Training (2019) Certificate Course on LinkedIn.
Drive traffic with Pay Per Click (PPC) ads on Google AdWords Facebook Ads & Microsoft Ad Networks ( Yahoo / Bing ads )
Course ratings: 4.5 out of 5.0 ( 354 Ratings total)
Duration: 2.5 Hours
Certificate: Certificate of completion
The course includes:
A walkthrough of the top online advertising networks and their best use
Setting up your ad campaigns on Google AdWords
Setting up your ad campaigns with Facebook ads
Setting up your ad campaigns with Yahoo ads & Bing ads (Microsoft Ad Network)
Details of what you need to do on Google, Yahoo, Facebook, and Bing, and why
How to write quality ads for your Pay Per Click (PPC) ad campaigns
In this course, you will take a "tour" of the top 9 paid ads networks, showing you how to set up your Google AdWords PPC account and walk you through the basics of setting up online ad campaigns on the top 3 pay per click ad networks:
Google AdWords
Facebook Ads Network and
Microsoft Ads Network (Yahoo ads / Bing ads)
You can take PPC Ads - Google Adwords Facebook Ads & Bing Ads Using PPC Certificate Course on Eduonix.
A comprehensive introduction to Google Adwords, for business owners who want to promote their businesses on Google.
Course rating: 3.8 out of 5.0 (417 Ratings total)
Duration: 1 Hour
Certificate: Certificate of completion
With this course, you will learn how to:
Improve your marketing on Google by implementing powerful tips and tricks that help you save money while driving more leads.
Develop AdWords campaigns that are structured properly, have high-quality scores, and ultimately give your business a competitive advantage over other advertisers.
Use the lecture as a "handbook for AdWords" within your business, able to refer back to it, whenever you need it.
You will learn more about how your business can use simple techniques to significantly improve the performance of their campaigns, understand how to research, develop & manage profitable AdWords campaigns, and know how to effectively monitor and optimize your campaigns.
You can take Learn AdWords in 60 Minutes on Udemy.
Updated May 2019: Google Ads (AdWords) Step-by-Step Course to help you Succeed with Search, Display & Remarketing.
Course rating: 4.4 out of 5.0 (1,192 Ratings total)
Duration: 9.5 Hours
Certificate: Certificate of completion
In this course, you will:
Understand the quality score of google AdWords search campaigns
Discover the right audiences for your company to target on the google display network
Create professional text ads to convert the maximum % of people who search online
Create professional images & responsive ads to convert the maximum % of people who browse online
Make the right decisions on which options to choose in the platform
Choose the right bidding strategy to spend less and gain more
Create step-by-step AdWords search campaigns with 10/10 quality scores and great ROI
Create step-by-step AdWords display campaigns with high ROI
Create step-by-step Adwords re-marketing campaigns with high ROI
In this Google AdWords tutorial, you will find step-by-step the right settings to create Google AdWords search, display & re-marketing campaigns.  
In addition to the technical aspects analyzed in detail during the Google AdWords Tutorial, you will also dive into the secrets and strategies at each level of an AdWords Campaign. You start with the proper implementation of various campaign settings (networks, locations, languages, ad schedule, bidding strategies) followed by the art and approach behind writing a successful text ad that sells.
You can take the 2019 New Google Ads (AdWords) Course - From Beginner to PRO on Udemy.
Learn How to Grow Business and Online Digital Marketing with Google AdWords Course 2019
Course ratings: 4.7 out of 5.0 ( 173 Ratings total)
Duration: 36 Hours
Certificate: Certificate of completion
The course includes:
Introduction to Google AdWords 2019
Types of Ads
Getting Started with Google AdWords 2019
Business Product Category and Keyword Research
Studying Various Ads and Writing my own Ad
Reviewing Ads, Payment Information, and Budget Setting
You can take Learn Digital Marketing Google AdWords Google Ads 2019 Certificate Course on Eduonix.
A hands-on course exploring AdWords techniques developed over 10 years. Module-based & concise + Free eBook included!
Course rating: 4.4 out of 5.0 (654 Ratings total)
Duration: 6 Hours
Certificate: Certificate of completion
With this course, you will learn about:
Accessing Google Ads tools for forecasting performance
Budget optimization techniques using a regression formula
Advanced concept testing- moving beyond A/B ad testing to testing concepts
Improving geo-targeting for local businesses with a double campaign structure
How to setup, run, pivot & interpret the paid & organic report
Learn to use a free Google Sheets template for automating and tracking budgets in multiple ad accounts
How to find the key pitfalls in any Google Ads account
How to Audit a new or existing Google Ads account and find issues to improve upon quickly
Utilize dynamic Ad customizers for more personalized ads
Understand the power of using Google Analytics with Google Ads and be familiar with Audience setup and relevant Google Ads reports in GA
Understand attribution models and why the default last click is not always ideal
Implement machine learning features within Google Ads to benefit your account in ways that human optimization could never reach
Develop a multi-funnel remarketing strategy for GDN and search campaign
This course explores advanced techniques and ideas and explains the idea behind each technique. It then shows you how to set it up step by step inside Google Ads. You will also look at how to interpret results and how to apply it to your own campaigns, you will look at real data and actual results.
This course covers specialized Ad reports like the organic & paid interaction report, remarketing strategy, machine learning functionality, competitor research, and Google Analytics. Another module contains a free Google Sheets template which automates budget tracking for multiple accounts. This course is module based and does not run in a particular order, so you can choose a module or technique that seems useful to you, learn about it and apply it to your own practice. All the techniques taught can be applied to almost any AdWords account, they have been chosen for their practicality and usefulness.
You can take Advanced Google Ads / AdWords Training - Updated for 2019 on Udemy.
Take your Google Ads expertise to the next level. Learn about everything from automation to competitive analysis using this popular pay-per-click (PPC) advertising platform.
Course rating: 30,619 total enrollments
Duration : 3 h 3 m
Certificate: Certificate on completion
The course includes:
Google Ads Strategy
Optimizing Google Ads Account Performance
Tips for Working Efficiently with Google Ads
Using Automation in Google Ads
Tracking Campaign Performance
Other Google Channels
Learn how to follow bid and budget optimization rules and defend the optimization decisions you make. Curious how top advertisers work efficiently on large accounts? Get tips for using the Google Ads Editor to quickly make changes in bulk, as well as how to modify campaigns via bulk sheets.
Plus, learn how to run Google Ads scripts that automate nearly anything on your account, efficiently track campaign performance, and leverage other Google channels, such as Google Shopping.
You can take the Advanced Google Ads Online Class certification course on Linkedin Learning.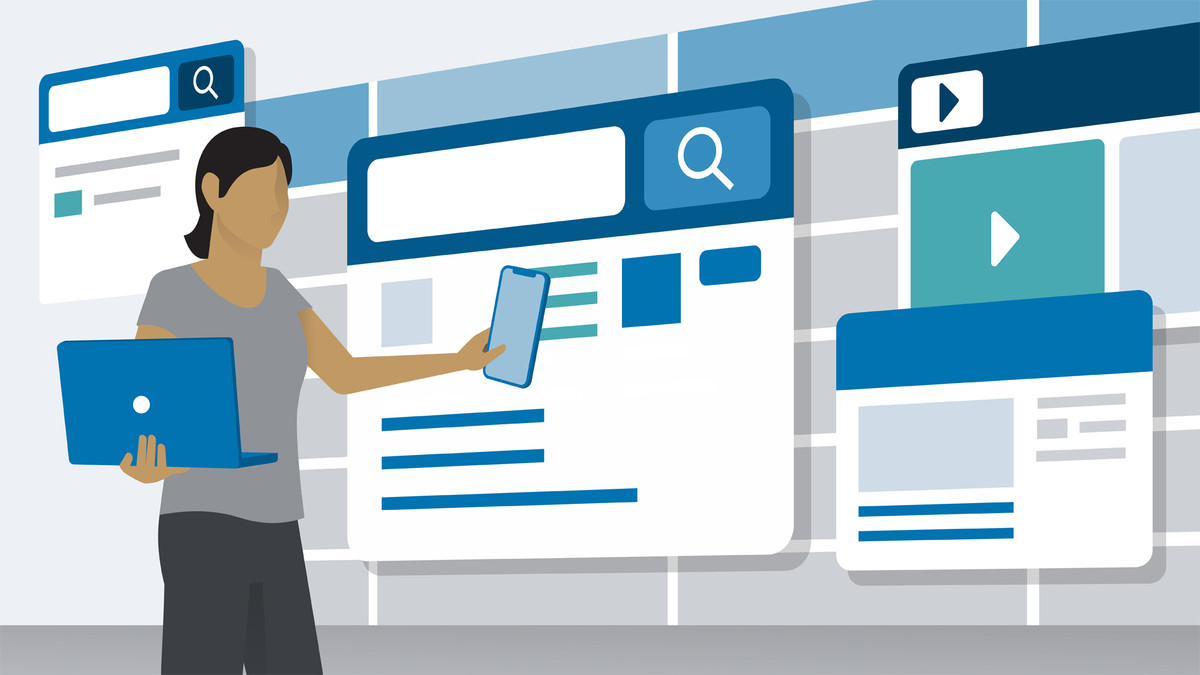 ---
Thank you for reading this. We hope our course curation would help you to pick the right course to learn Google Adwords. In case you want to explore more, you can take the free Google Adwords courses.
Hey! If you have made it this far then certainly you are willing to learn more and here at Coursesity, it is our duty to enlighten people with knowledge on topics they are willing to learn. Here are some more topics that we think will be interesting for you!